Oblivion for PSP has been officially confirmed!!!

Here are some official screenshots from OPM!!!!!!!
It looks damn sweet, I just can't wait for this game to be released!
Let's just hope that this will not be another TES Travels with enhanced graphics!
Be sure to check out my sites for updates!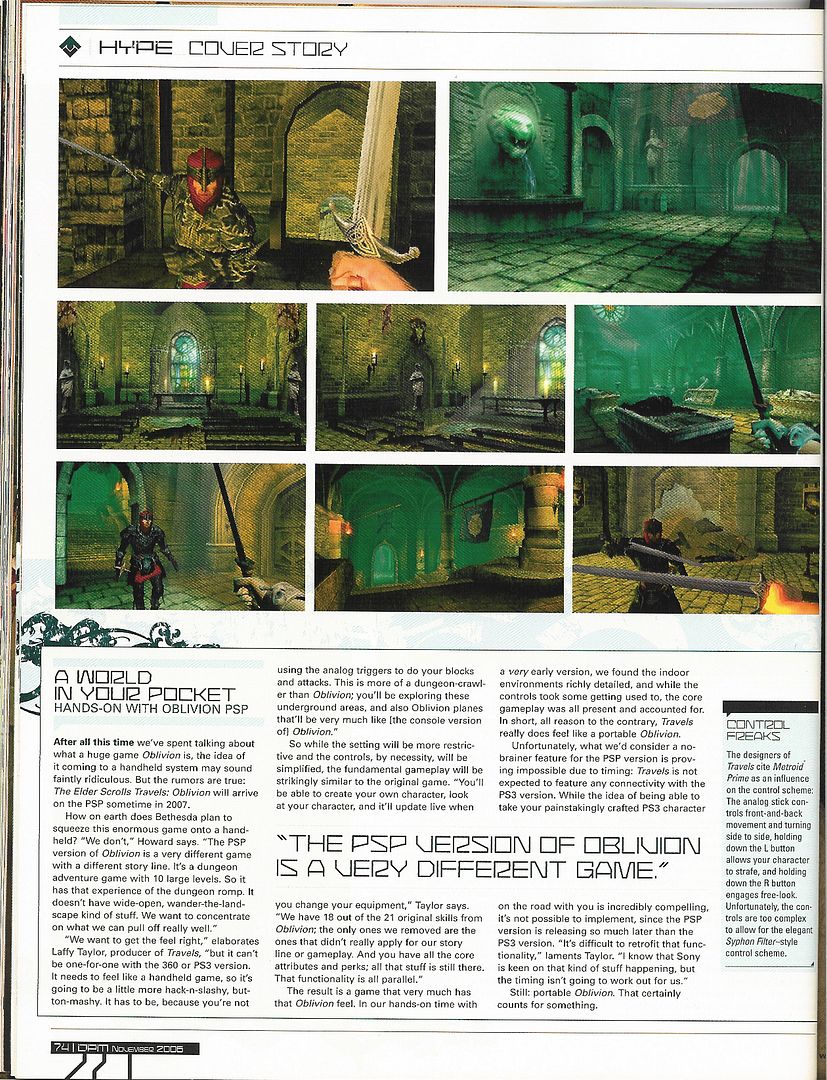 ---
Back to Home